From Our President...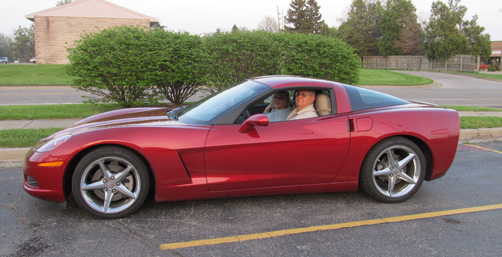 Last month, Shal and I attended the National Council of Corvette Clubs Convention in New Orleans, Louisiana. Also attending from our club were Simon and Gloria Reiffer, and Jerry and Sally Wardell. We had an awesome time together on a swamp tour, a city tour, and a riverboat cruise down the mighty Mississippi river, and I thought how great it would be if even more members could have attended with us. There was also a day at the Motor Sports Complex and a night at the drag races, as well as, three different bands to entertain at night, with dancing for those that wished to dance the night away. It was a great trip.
I sincerely hope that more of you will consider taking the opportunity to attend a NCCC Convention in the future. Next year's convention will be held in Denver, Colorado for those that would like to start planning now!
Respectfully,
Bob Maynard
President, Capital City Corvette Club
Contact our President at the following address if you have any questions about CCCC.