From Our President...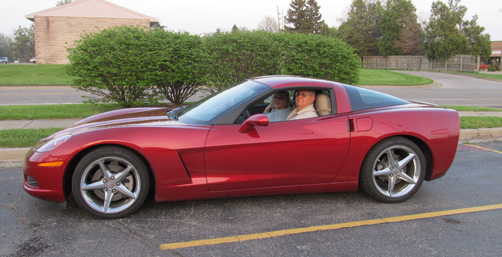 As spring unfolds and our thoughts turn to taking out the corvettes from their winter storage, we think about our club's 60th anniversary and the grand event to celebrate the occasion.
I know Angie has spent many hours researching this event for us and I appreciate all her efforts and hope we can all lend a helping hand to her with what ever she needs help with. This event is for all of us and we want everyone's participation to make this a very successful celebration.
I turn my attention to the Blessing of the Vettes which is an event very close to my heart as my dad was one of the founding fathers of our great VFW home in Eaton Rapids, Mi. The article to follow will outline the early days of the home some ninty years ago. My dad turned fifty the year I was born so that helps explain his years as Commander of the VFW Post in Wayne County during the 1920's after WWI. In high school all my buddy's dads were in WWII while my dad was in WWI. We have supported this great VFW home for many years as a club and will continue to support the families of our veterans who have given their young lives so valiantly to protect this great nation.
Respectfully,
Bob Maynard
President, Capital City Corvette Club
Contact our President at the following address if you have any questions about CCCC.