From Our President...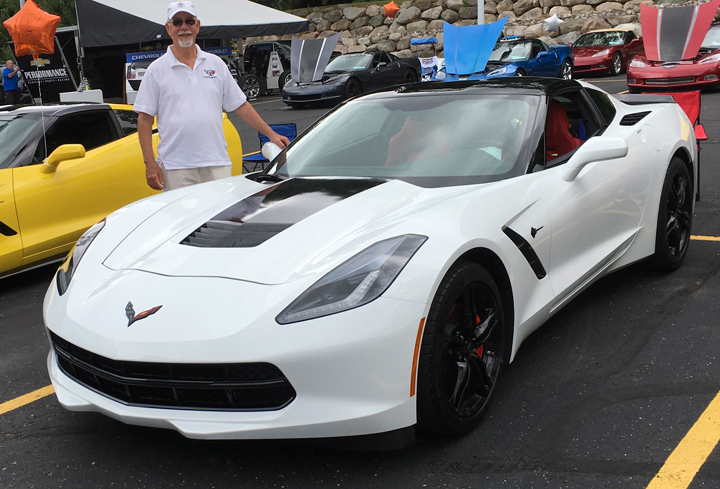 Winter is still upon us although the recent high temperatures sure have been great, spring is not far away. The mid-engine Corvette appears to be a sure thing for 2019; many spy photos are on the internet. Here's a link to a YouTube video with the latest info. A hybrid C8 with electric motors powering the front wheels is rumored. GM has trademarked the name E-Ray.
I went out to the garage where my vette is stored this past warm day and started her up. Wow it was nice to sit behind the wheel. Visions of hitting the road went through my mind. I sure am ready for spring. And what an event packed year we have in store. Check the web site for the latest events.
My son in law and I went to the Detroit auto show in January in hopes of seeing the mid-engine Corvette prototype. No such luck. There was a nice Z06 though. This year seemed more focused on Pick-up trucks and SUV's. I understand that, that's what is selling. But a C8 prototype would have been nice.
I hope you all have made your plans for the NCCC convention in Bowling Green. The main hotel is booked, but the overflow hotels still have rooms. One of our members emailed a very nice description of the events in store for the week. Oh, an added special event, a total solar eclipse, visible in portions of Kentucky, will be visible in Bowling Green on the Monday of the convention at 1:27 CDT. Bring your special dark glasses if you plan to view. See you there.
Save the wave,
Jerry Wardell
Contact our President at the following address if you have any questions about CCCC.