From Our President...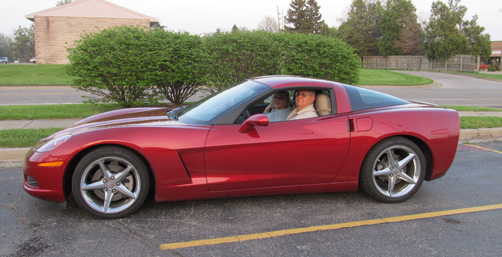 With summer upon us, our thoughts are on car shows, parades and days at our local in-state tracks. Speaking of tracks, I just read Motor Trend's article on their first look at the 2019 ZR1. What an extraordinary new vette the ZR1 is with its 755-horse power and thunderous 715 lb-ft of torque. Chevrolet claims 0 to 60 in 2.9 seconds with top speed of 212 miles per hour with the smaller rear wing and 202 with the larger wing. Can you imagine a track day at MIS with your foot on the pedal? This new ZR1 also comes in a convertible starting at $126,095 and the coupe at $122,095; some dealers are asking $20,000 above the sticker price. This is a lot of car for the money when you compare it to other super cars such as the McLaren 720s starting at $290,000 and the Lamborghini Aventador S at over $400,000. The new ZR1 can hold its own against all the European and Japanese competitors on any track in the world. It is definitely a Corvette that every American can be proud of, especially with the upgraded leather interior.
Whatever you drive, get out there and enjoy our beautiful Michigan summer weather!
Respectfully,
Bob Maynard
President, Capital City Corvette Club
Contact our President at the following address if you have any questions about CCCC.