From Our President...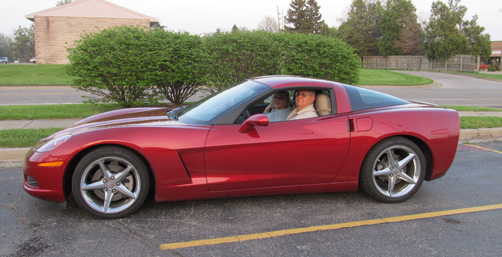 The holiday season is here, and while we celebrate with parties and family gatherings, we are reminded of the many blessings we have to be thankful for. Coming up is our clubs annual Christmas Party where we will reminisce with friends about all the great events and trips we shared together during the past year; and the wonderful slate of events planned for the new year and beyond. We look forward to spending time together with all of our treasured club friends.
With the season of giving upon us, I will be collecting monetary donations for the Greater Lansing Food Bank. If you would like to give, please bring your check for the food bank to the Christmas Party on December 1st, and for those of you who won't be attending the party and still want to contribute, please mail your checks to my home address early enough for the 2018 tax year. All checks should be made out to: The Greater Lansing Food Bank.
Wishing all of you a very Merry Christmas.
Respectfully,
Bob Maynard
President, Capital City Corvette Club
Contact our President at 4c.board@cccorvette.org if you have any questions about CCCC. Be sure to include "President" in the subject line.