From Our President...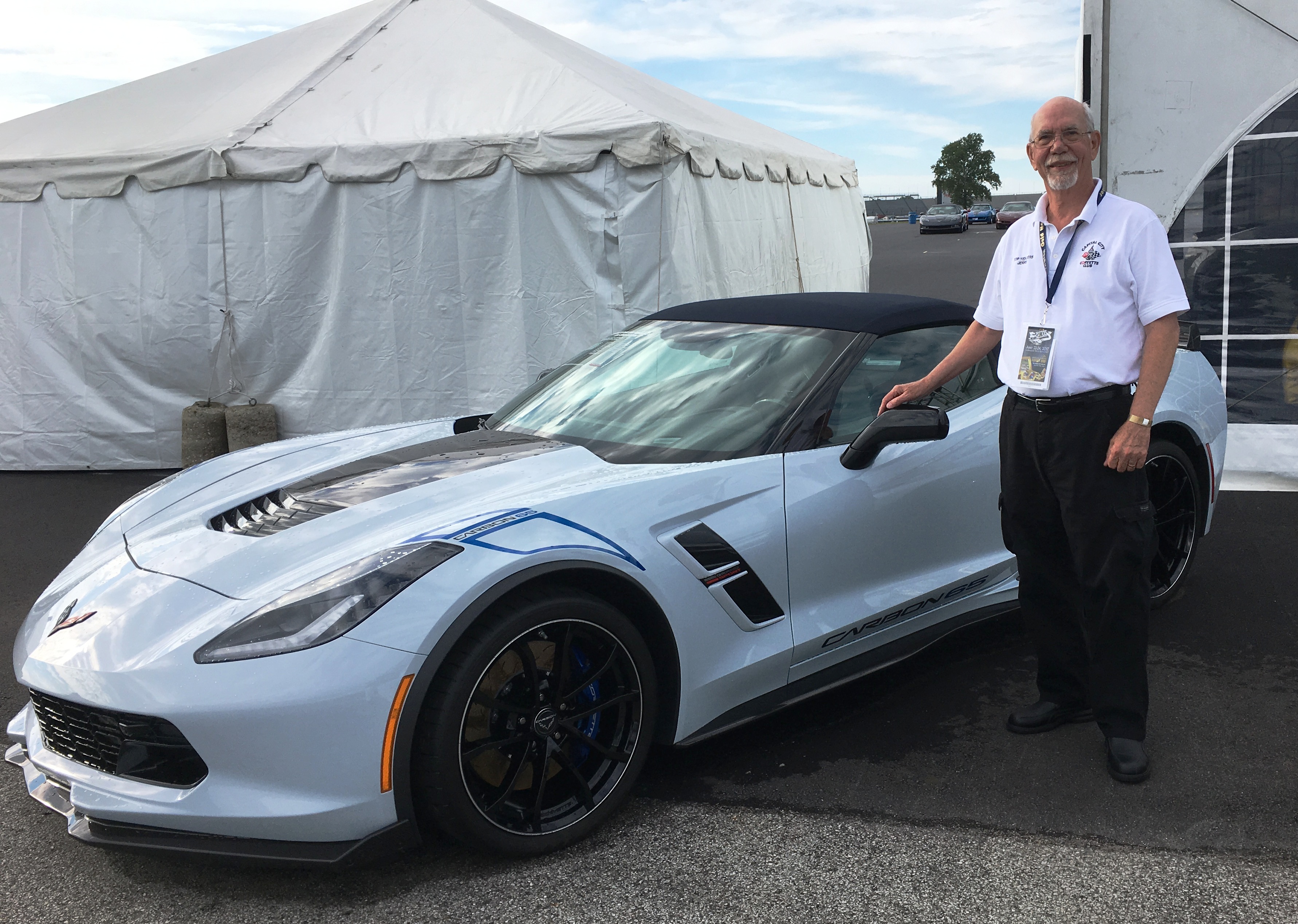 Well the car show season is in full swing. My wife and I just returned from Bloomington Gold held at the Indianapolis motor speedway. What a great experience, 3 days of nothing but corvettes. We had one day of rain, but it didn't dampen the show. This year celebrated the 1967 stingray. There were L88's (427 CI 430 HP 1x4 carb) , L89's (427 CI 435 HP 3x2 carbs), L36's (427 CI 390 HP 1x4 carb) and all the rest represented. The Saturday Gold Tour started with a trip around the Indy track and a cruise into the country side ending on Main Street, a few blocks from the track. Chevrolet had 2018 corvettes on display. The new Carbon 65 edition was there (see pic ->). Ron Fellows driving school offered track rides in 2018 Grand Sports. I heard a rumor that the new ZR1 was going to be there, but I didn't see it or the mid-engine 'Zora".
July is another busy month for events. Just to name a few we start with a car show on the 1st in Okemos. And for all you racers, we end the month with our annual Spartan Speedway low speed rally on July 29th. Be sure to sign up. And for you folks itching to take a drive south, visit the National Corvette Museum in Bowling Green. It's a great trip and the roads through Kentucky are awesome. Plus the Motorsports Park is open. And in August don't forget to mark your calendar for the NCCC convention also in Bowling Green. Check out our newsletter and the web site for more events and flyers and our Social Directors' email announcement.
Save the wave,
Jerry Wardell
Contact our President at the following address if you have any questions about CCCC.