From Our President...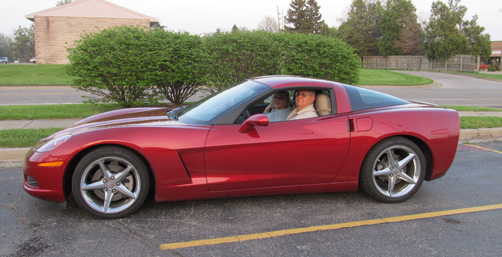 The Children's Miracle Network Car Show took place at Shaheen Chevrolet on September 16. It was a huge success, thanks to Tom and Chris along with all the helping hands of club members who volunteered.
Now I am putting together ideas for a Spring Getaway to Traverse City, including a wine tour of 4-5 vineyards and possibly a trip over by the Sleeping Bear National Park. There are some interesting winding roads to take the Corvettes down and many fine restaurants in the area that we can hit on the way to one of our destinations. I have secured a hotel package at the Grand Stay Hotel and Suites at a two-night rate of $199.58 including all fees and taxes for both nights - That's less than a hundred dollars a night including all taxes as long as we go the weekends of May 3 & 4 or May 10 & 11, before memorial day weekend. I got a price on a guided wine tour of $27 per person (and the owner owns two Corvettes and his wife is the Corvette underwriter at Haggerty Insurance.) The wine tour vans hold 14 each so we would like to get at least 28 people to attend this spring trip. Hope to see many of you there!
Respectfully,
Bob Maynard
President, Capital City Corvette Club
Contact our President at the following address if you have any questions about CCCC.